You know when you keep seeing an author's eye-catching books on social media and you keep saying to yourself; 'I got to read this author,' but life always seems to get in the way and you end up sticking them to your, 'really want to read' book list? Well, this has been me with Rosie Green's Little Duck Pond Cafe series.
So, when I got offered the chance to take part on her blog tour I leapt at the chance.
Sadly, my inner reading critic kicked in and reminded me I was a bit late to the Little Duck Pond Cafe party by offering to review the 10th book in the series.
You'll be glad to know I stayed strong and told my inner reading critic to buzz off. Feeling energised and excited about finally getting the chance to read Rosie Green, I rose from my armchair, held my Kindle aloft and said something important and ground breaking:
'it is never too late to dive into a beautiful romcom book series!'
It was quite a moment for me.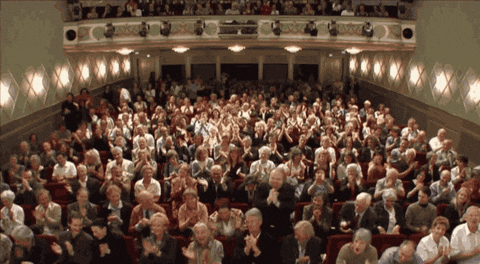 Yes, I know, that quote will make me famous. Thank you.
Well, I am glad I did dive into this book – A Cornish Summer Holiday. It was a delicious story with a sprinkling of lovable characters, some generous helpings of friendship and romance and a beautiful dash of heartwarming soul stuff.
Now, I must download the other nine in the series, cancel all lockdown social engagements, take my Kindle to the sofa, eat cake and fling myself into Rosie Green's fictional world.
Here's the blurb:
The Little Duck Pond Cafe girls are looking forward to a well-earned break in the Cornish seaside town of Pengully Sands, where Sylvia's sister, Aggie, owns a holiday home. With the glorious golden sands, sparkling azure sea and an ice-cream parlour only yards away, it seems like the perfect location to relax and watch the surfers riding the waves (and maybe even have a go themselves).
But when they arrive, the girls find it's not quite the seaside idyll they were expecting. The house is less 'holiday home' and more 'creepy, dilapidated haunted house.'
Gracie, who runs the ice-cream parlour, has problems of her own and the last thing she needs is a bunch of high-spirited girls arriving to disturb the peace and isolation she craves. And when a handsome stranger looks set to destroy her livelihood, it seems like the last straw. Will Gracie get her happy ending – and maybe even make friends with the girls next-door?
This wasn't the relaxing break the Little Duck Pond Cafe girls were expecting, but that doesn't mean it won't be the holiday of a lifetime!
Purchase Link – click here.
Here's my review:
This story alternates between the girls from the Little Duck Pond Cafe, who have gone off on a holiday to Pengully Sands as their bakery school is under construction, and Gracie who runs the ice cream shop and is in a bit of a mess emotionally. From a bit of reader sleuthing I have discovered that Gracie is a new character to the series and from the start I was immediately drawn to her. She's going through a lot but still has a sense of humour. I did laugh at cake being her main source of fuel.
The girls (Ellie, Fen, Jaz, Katya and Maddison) from the Little Duck Pond Cafe stay in a run down old house which is haunted and next door to Gracie. I kept thinking what a great idea for a fun packed girlie holiday – a stay in a haunted house. Well done, Rosie Green for this plot thread. I loved the girls hearing strange noises, rumours of faces being seen at the windows, the old diary hidden in the kitchen, the story of Violet Sangster and the secret which is wanting to come out.
I loved how the girls from the Little Duck Pond Cafe became friends with Gracie and helped pull her out of her sadness. I really liked Fen and chapter twenty four had me on the edge of my seat. Oh my goodness, I think we could all do with a Fen in our lives.
There is romance in this book and it is SCRUMPTIOUS! Rosie has all the ingredients for a delightful and satisfying romance: two lost souls, a large amount of conflict, a lot of twinkles in eyes and a heart stopping chapter thirty six.
You should all dive into this book beauty!
Bio: Rosie Green
Rosie has been scribbling stories ever since she was little.
Back then, they were rip-roaring adventure tales with a young heroine in perilous danger of falling off a cliff or being tied up by 'the baddies'.
Thankfully, Rosie has moved on somewhat, and now much prefers to write romantic comedies that melt your heart and make you smile, with really not much perilous danger involved at all – unless you count the heroine losing her heart in love.
Her series of novellas is centred around life in a village cafe. The latest, 'Lemon Drizzle Mondays at the Little Duck Pond Cafe', is out now.
Rosie is currently writing a full-length book, 'Lucy's Great Cornish Escape', which – in a fun twist – will feature favourite characters from the Little Duck Pond Café series.
Thanks for letting me take part in this fabulous blog tour:
I will be doing a writing based post on Bank Holiday Monday so watch out for that ❤️