You have no clue where the idea for your latest first draft came from.
When it first materialised inside your head your initial reaction was one of utter shock.
"Oh my goodness, this story idea is so weird," you whispered.
A helpful loved one laughed and made the mistake of saying, "try me, I love weird stuff."
So, you told them about your bizarre plot and strange characters. Their reaction was…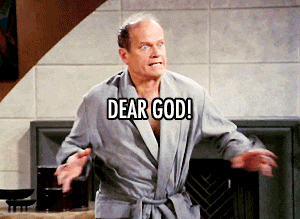 When will our loved ones learn not to ask us to talk about our weird story ideas? 
In an attempt to calm your loved one down you admitted it was a freaky tale, about some odd folk taking a bleak journey across a bizarre land and a lot of unexplained paranormal activity.
Your loved one agreed, secretly hoping this would be the last they'd hear about it.
When will our loved ones accept that we are drawn to weird stuff? 
"But there is something inviting and delicious about it," you heard yourself saying.
You ignored the frightened look from your loved one and set to work.
So, what do I mean by a weird story? 
When doing a spot of research on weird stories (I don't know why but my creative brain is churning out some odd stuff at the moment and the research made me feel a lot better as I was starting to worry I was bonkers,) I discovered weird fiction has its own genre.
There are other writers out there, like me, hammering out bizarre tales.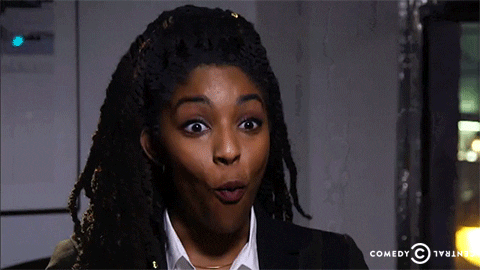 According to this article weird fiction is where the characters have either entered into a place unfamiliar to most of us, or have received such hints of the unusual that they become obsessed with the weird.
Before I talk about how you survive this literary challenge I need to warn you about what to expect.
Working on a weird story is a bitter-sweet writing experience. 
I shall explain why:
Bucket loads of self-doubt. 
If you think the self-doubt levels are bad on a bulk standard story, where no one acts a bit strange, you need to prepare yourself for a big shock.
When writing a weird tale your inner critic will go wild. Seriously, they will go nuts inside your head.
Expect the following from your inner critic:
"Is this story a joke?"
"You have really lost your marbles this time."
"You need to talk to someone and fast!"
"Excuse me, great writer, I hate to ruin your literary party but no one is going to read this, not even weird people."
Bucket loads of creative euphoria.
When you work on a weird tale you will experience crazy levels of creative euphoria.
Expect to mutter the following whilst at your writing desk:
"Why haven't I written odd stuff before?"
"The buzz I am getting from writing this weird story is better than… [enter favourite pleasurable activity].
"Characters who are a bit strange are AWESOME!"
The creative high you will get from writing a weird story will be like no other.
If you want to really enjoy yourself – write something a bit strange! 
Check out this writer below who is just about to start writing a weird story.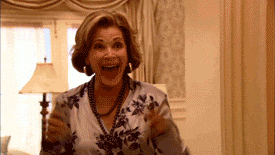 So, how do you survive writing the weird story?
Don't over think the weirdness or you will end up writing nothing. Just stick with it and see where your story leads you.
Don't worry about who the hell is going to read your weird tale.
Keep in mind this fantastic quote from author H.P. Lovecraft.
'There will be always be a certain small percentage of persons who feel a burning curiosity about unknown outer space, and a burning desire to escape from the prison-house of the known and the real into those enchanted lands of incredible adventure and infinite possibilities which dreams open up to us, and which things like deep woods, fantastic urban towers and flaming sunsets momentarily suggest.'
Remember what you think is weird might be normal to some readers.
Weird characters are interesting and are always bound to stick in the minds of your readers.
Stop questioning why you are writing something a little strange.
Read this amazing paragraph from an article on weird stories. It explains what writing about strange stuff is all about.
Just as in real life, things don't always quite add up, the narrative isn't quite what we expected, and in that space we discover some of the most powerful evocations of what it means to be human or inhuman. 
Embrace your weird tale and enjoy the creative ride!
Have a great day writers!