This is a tough one and can take some writers several years to come to terms with.
You will have an unfinished draft novel, sat in a drawer or lounging on top of your writing desk or loitering in your writing file on your computer. All book writing momentum will have left your writer body. The thought of sitting down and ploughing on for another thirty thousand words will not be an appealing one.
It's at this stage you start to consider the possibility of the following:
Magical elves scurrying in during the small hours and writing the rest of your book.
Waking up one morning to find its all been a bad dream and your completed manuscript lying on your bedside table.
A famous best-selling author replying to your 'my #unfinishednovel is making me sad' tweet with 'let's meet for coffee and chat through your book. I might be able to help you finish it!'
Planting 'magical book seeds' in your vegetable patch with the belief you will be able to dig up your finished novel in a few weeks time.
Being visited by your 'writer fairy godmother' in the night who waves a magical wand and transforms your unfinished manuscript into a completed one, edited and with no typos.
A white book stork flying over your house with its own version of a new baby in its beak – a finished manuscript.
Walking along a beach and finding a bottle washed up on the shore with the rest of your manuscript inside it.
Your unfinished book writing itself.
So, how do you come to terms with your book is not going to write itself?
I hate to be the bearer of bad news but your unfinished novel will stay unfinished if you carry on spending time in fantasy land.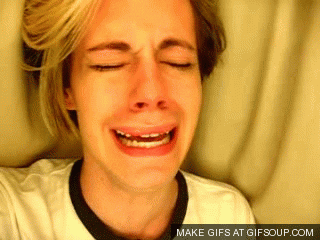 There are no literary elves, magical book seeds, book storks or writer fairy godmothers. Best selling authors have better things to do with their time. Your book is not going to write itself!
It's time to wake up and drag your lazy writer self over to your chair and write the rest of your novel.
Get to work writer – only you can make the literary dream happen.
Have a fabulous day!
Psst…if anyone does know of some efficient and reliable literary elves, send them my way 😊